BRILLIANT MIGRATION CLUB PRESENTS "SUR AUR SANGEET"
Enjoy brilliant music with full course lunch
MUSICAL LUNCH DATE WITH BIWA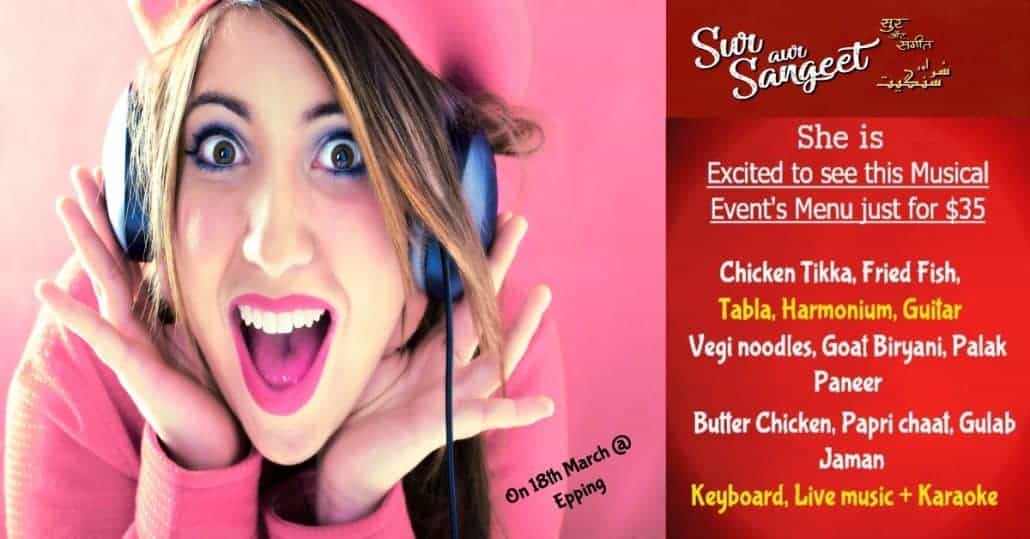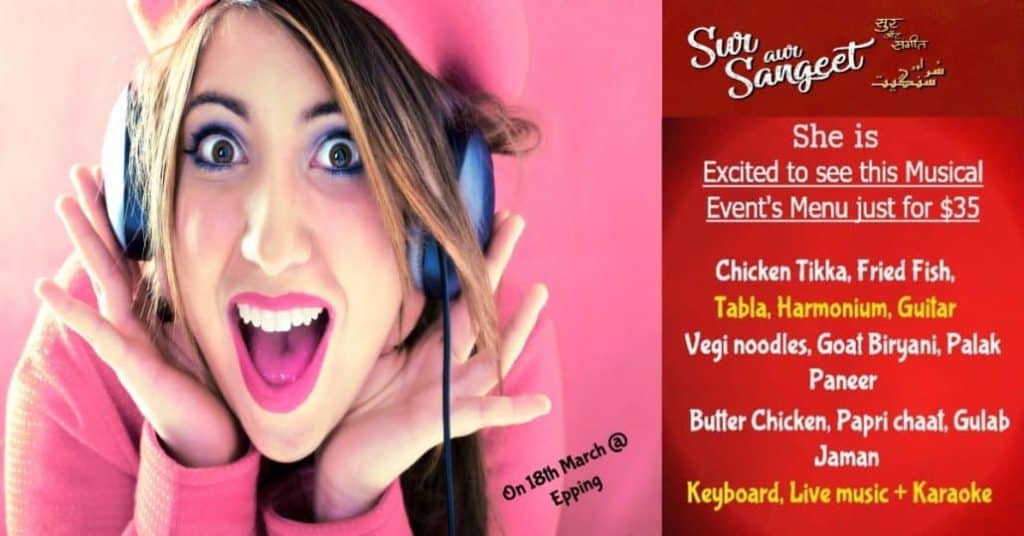 LET'S CELEBRATE COMMON CULTURE WITHOUT BOUNDARIES
Most of the performances on the day were originally sung by these legendary singers.


Famous "All Time Hit" Bollywood and Lollywood Hit Songs
A Family Event "Sur Aur Sangeet" with Epic Music
4 course DELICIOUS Lunch
Sunday 18th March 2018
Time: 11:30 am to 4 pm
Venue: Heritage 514, High Street Epping, 3076
Let's come together to celebrate music that we all love.
A live music lunch date including a 4 course meal & legendary songs from India and Pakistan, performed live by your very own Melbourne stars including Siyer, Shoaib, Madhu, Mukaish Kumar of Melbourne 'Sagar" and introducing new talent Viral & Saba.
This is one event you would not want to miss.
"Sur aur Sangeet" will start at 11:30 am sharp at one of North Melbourne's best facilities, Heritage Epping.
Do not forget to VOTE for your favorite songs below.


TAKE A LOOK ON OUR LIST OF SPONSORS
Biwa would like to thank all our sponsors without them it was impossible to organize such a great event.