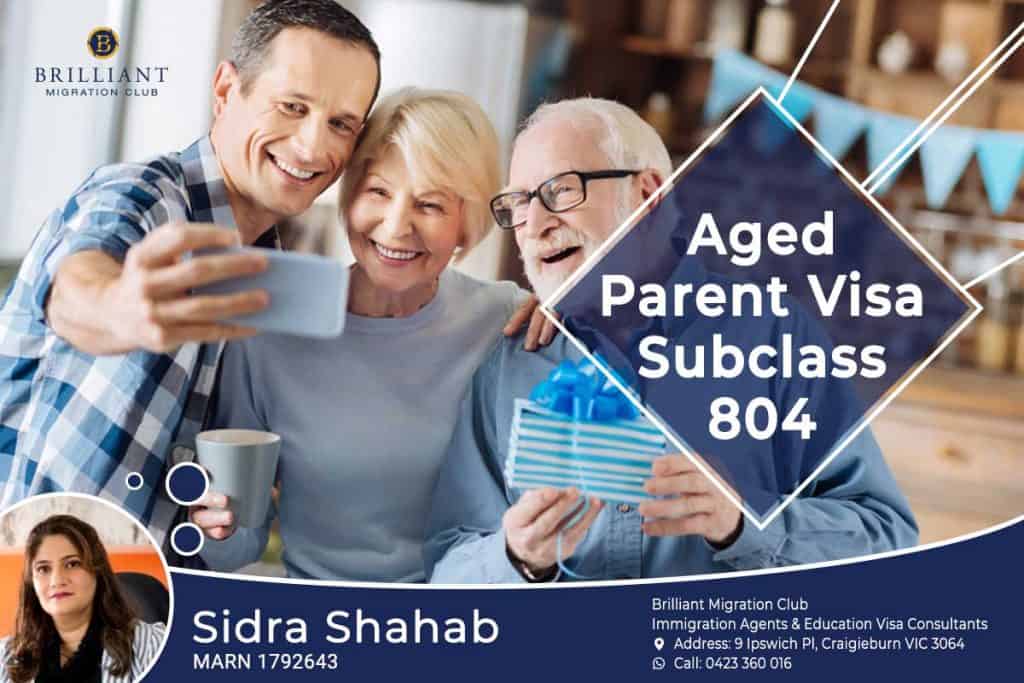 AGED PARENT VISA SUBCLASS 804 – ONSHORE
Aged parent Visa Subclass 804 is one of the (7) seven types of Parent's Visa to reunite the settled Australian Permanent residents, Australian citizens and eligible New Zealand citizens with their parents.
One of the significant differences between Subclass 804 and the other parent Visas is that this Visa is "Non-Contributory".
Please note that there are at least (6) six more parent visa categories, and we recommend familiarizing yourself with each Visa option you may have along with their respective advantages and disadvantages.
Advantages of Aged Parent Visa Subclass 804 (Onshore)
The most significant advantage of this Visa is that it is an inexpensive Visa as compared to the other Contributory Parent Visas. However, it is generally difficult for most parents to fulfill its eligibility criteria.
It is a permanent resident Visa for 5 (five)
Only parents who are inside Australia with no further stay conditions can apply for this Visa.
A bridging visa may be granted upon submission of a valid Subclass 804 application that would let your parents live in Australia until the grant of the Subclass 804.
You can live in Australia indefinitely after the grant of this Visa.
You can apply for RRV to extend the Visa whenever required.
You are eligible to apply for citizenship subject to fulfilling the citizenship criteria.
A good option for applicants who are already in Australia and can not afford the contributory visa costs.
Travel to and from Australia as many times as you like after the grant of this Visa.
Can apply for an Australian healthcare scheme like medicare.
Can work and study in Australia
Can sponsor another eligible family member.
Disadvantages of Aged Parent Visa Subclass 804 (Onshore)
Its current processing time is its main disadvantage. The processing time is estimated to be between (13) thirteen years to (30) years.
You cannot apply this when you are offshore.
You should not have any restrictions or "no further stay" conditions on your current Visa.
Parents under the Australian Pension Age are not eligible for this Visa.
Balance of family test is required.
Assurance of support is required.
Cost, Visa fee, and Duration of the Visa
The cost of Subclass 804 is low as compared to the contributory parents' Visa. The cost of this Visa is AUD 6490.00 is payable in two installments.
Once granted, you can live in Australia on this Visa for an indefinite time.
Cost comparison between Subclass 804 and other types of parent Visas
This is the most suitable Visa for parents who wish to live in Australia as permanent residents, with a caveat that parents should be onshore at the time of application with no current restrictions on the Visa. In addition to that, the parents must be willing to wait for a longer processing time.
You may wish to visit the hyperlink for a complete comparison of costs for all types of Parents Visas.
Assurance of Support up to AUD 14000.00 bond may be asked for up to (10) ten years.
Processing Time for Subclass 804
The estimated processing time for this Visa is uncertain depending on the long queue of the existing applicants and capping. The current estimate is (13) years to (30) years of processing time. Parents can apply for a contributory Visa to avoid a long processing time.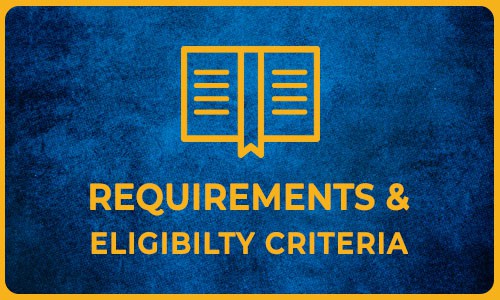 Requirements & Eligibility Criteria
The applicant must have an eligible child as an approved sponsor who must be a settled Australian Permanent resident, Australian citizen, or eligible New Zealand citizen.
The applicant should be old enough to receive the Australian old-aged pension. (65+ years in most cases)
Parents must be in Australia and not be in immigration clearance at the time of lodgement of Visa or at the time of decision about this Visa application from the Department of home affairs.
Any other member of the family unit included in the application must be inside Australia at the time of lodgement of an application.
Parents or any member of the family unit included in the application must not be on any Visa that has no further stay condition unless a waiver is applied.
Must Clear Health Check (Health examination)
Must Clear Character checks (Police Clearance certificate)
You must be old enough to receive the age pension in Australia.
Have to meet the balance of family test.
Not have had a visa canceled or a previous application refused.
Must meet the balance of family test.
The applicant must not have already applied for or hold a Subclass 870 Visa, which is another type of parent Visa to live in Australia for (3) three to (10) ten years.
Must read and sign the Australian Values Statement.
Must not have a visa canceled or refused in the past.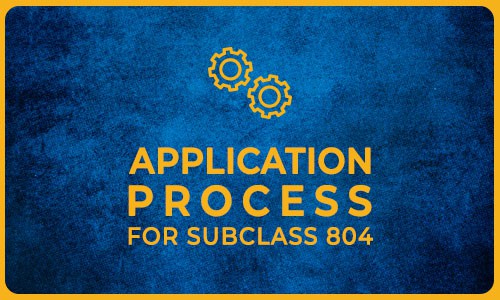 Application Process for Subclass 804
Check your eligibility whether you are fulfilling all the requirements for this Visa.
Check whether you can pay the fee for the first installment.
Gather all documents, including sponsor documents.
Your application will be part of the queue when lodged in an entirely correct way.
Applicants must wait for a place or Visa spot to become available.
Applications will be assessed again when a place becomes available.
The second installment must be paid before Visa is granted.
Once the Visa is granted, the applicant and the sponsor should know his/her rights and obligations.
Restrictions after the Visa is granted 
You should not be disruptive and engage in violence.
Must not engage in any criminal conduct.
You and any other applicant in your application must obey Australian Laws.
Extension and renewal of the Visa
You can stay in Australia for an indefinite period after the grant of Subclass 804. You might need to apply for RRV after (5) five years until you are an Australian citizen.
Visa Label for Aged Parent Visa Subclass 804
The Department will digitally map or link your Visa to your passport. The Visa label is not required on your passport.
Travel Permissions
You can travel to and from Australia as many times as you like while the Visa is valid or have the RRV.
Sponsor ship refusal or Visa Refusal
There are many factors that need to be considered to avoid Sponsor approval application or Visa refusal, including but not limited to:
Accuracy of the information
Completion of the documentation as per the Department's requirements.
Incomplete documents.
Not fulfilling the eligibility criteria.
Not fulfilling the character, health and financial requirement.
Location criteria at the time of lodgment or at the time of decision.
Any other reason that the Department may consider your application.
This article is not intended to be or taken as migration legal advice. The author of this article disclaims any liability for any action or omission of the information provided or not provided in this article. You should always consult a registered migration agent to form an informed opinion on your immigration matter.
The above information is not intended to be exhaustive, and further eligibility criteria may apply. For more information, please inquire with one of our Registered Migration Agents. The contents on this Website should be read in conjunction with our Website Disclaimer.